Tableau Certification Training Zenfotec's Tableau training will help you master building interactive Tableau dashboards and learning data visualization. This Tableau course will prepare you for the Tableau Desktop Qualified Associate Certification exam. You will learn about Tableau Desktop and public integration with R and Big Data in this Tableau certification training. The course is best for software developers, systems and IT administrators, and BI experts.
39 plus ratings     7K + learners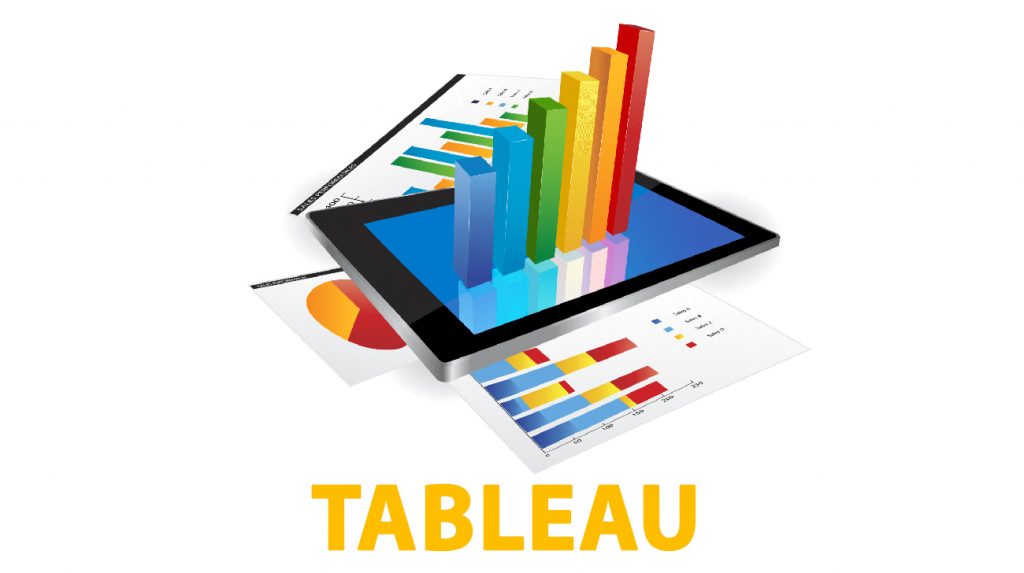 Learn at your own pace with Self Paced Video Training. For more information

 
| Start Date | Duration | Type | Mode of Training | Fees | Enroll |
| --- | --- | --- | --- | --- | --- |
| 12-06-20 | 35 Hours | Online | Instructor-led-live-training | 16,000/- ₹20000 | Enroll Now |
About the Course
About Tableau Training and Certification Course
This Zenfotec Tableau certification training program will help you learn Tableau and get you up to work on the concepts of data visualization with a firm understanding of the Tableau architecture. You will be well-versed in the concepts of filters, parameters, graphs, maps, table calculation and dashboards. You will gain further expertise in data blending, data aggregation and R connectivity with Tableau in this Tableau course.

What will you learn in this Tableau training course?
Introduction to the Tableau architecture
Working with Tableau dashboard
Implementing data blending and aggregation
Data visualization and real-time analytics
Tableau generated fields and special fields
Connecting Tableau with R
Deploying R scripts on Tableau
Data connections for organizing data
Tableau graphs, reports and calculations
Who should take up this Tableau training course?
Data Scientists, Business Intelligence Professionals and Testing Professionals Statisticians, Business Analysts and Project Managers Data Visualization Analysts and Functional Experts
Graduates and Professionals looking to move into the analytics domain.
What are the prerequisites for learning Tableau?
There are no prerequisites for taking up this Tableau certification training course.
Why should you learn Tableau online training?
Worldwide Business Intelligence and Analytics Market to grow to $22.8 billion in next 2 years – Gartner.
Tableau is in the Leaders quadrant in the Gartner Magic Quadrant for BI for fourth year – Gartner
Average Tableau salaries are 77% higher than those for all other job profiles – indeed.com
Tableau is by far one of the best Business Intelligence tools available in the market today. After completing the Zenfotec Tableau reporting training course, you will able to better analyze your business and develop highly insightful information.
Find Tableau Training in Other Regions
Bangalore, Melbourne, Chicago, Hyderabad, London, New York, Toronto, India, Pune, Noida, Kolkata, Houston, Gurgaon, Delhi, Dallas, Coimbatore, Chennai, Atlanta, Singapore, Sydney, Mumbai, Dubai, Jersey, Los Angeles and San Jose
Curriculum
1. Introduction to Data Visualization and Tableau
2. Tableau Terminology, Field Types & Visual Cues
Tableau Terminologies

Opening & Closing Tableau

Start Page

Data Source Page

Connecting to Data source

Different Types of File Types, File Extensions

Difference Between Extract & Live Connection

Tableau Workspace (Development Area)

View Sections

Data Types & Symbols

Data Roles (Dimensions Vs Measures)

Changing Data Types & Data Properties

Using fields in Rows & Columns

Measure Names & Measure Values
3. Understanding Mark Type & different type of Mark Shelves
Behaviour of Dimensions in different Mark Shelves

Behaviour of Measures in different Mark Shelves

Different Mark Types

Different Types of Colour Palette's
4. Building Views
Understanding Shelves

Adding Total, Sub-Total, Grand-Total to a Text Table

Filter/ Quick Filter

Difference between Dimension Filters & Measure Filters

Understanding Date Fields & Filter options

Sorting of Data

Sets for Dimensions

Bins for Measures

Groups

Hierarchy

Aggregations and Level of Details

Changing Aggregations Functions
5. Geographical Map
Basic Geographical Map

Advanced Geographical Map

Animations/Page Shelf
6. Bar Charts
Simple Bar Chart

Bar in Bar Chart
7. Line Charts
Simple Line Chart (Discrete Vs Continuous)

Bar Vs Line Chart

Sparkle Line Chart

8. Other Chart Types

Word Cloud Chart

Funnel Chart

Heat Maps

Highlight Tables

Tree Map

Area Charts

Histograms

Box & Whisker Plot

Scatter Plot

Bullet Chart

Bubble Chart

Dual axis charts and custom charts (Donut, Lollipop)
9. Calculated Fields
Simple Calculated Fields

Advanced Calculated Fields

Different Types of Functions in Calculated Fields

LOD Expressions
10. Data Management
Preparation

Join

Blending

Relationship
11. Dashboards
Components of Dashboard

Building Dashboard

Action Filters
12. Tableau Server Introduction
How to Publish a Dashboard in Tableau Server

How to Set Permission Levels for Users Accessing the Dashboard in Tableau Server
Certification
About Tableau Certification:
This course is designed for clearing the Tableau Desktop Qualified Associate Certification exam conducted by Tableau. The entire course content is in line with the certification program and helps you clear the certification exam with ease and get the best jobs in top MNCs.
As part of this training, you will be working on real-time projects and assignments that have immense implications in the real-world industry scenarios, thus helping you fast-track your career effortlessly.
At the end of this training program, there will be quizzes that perfectly reflect the type of questions asked in the certification exam and help you score better marks.
Zenfotec Course Completion Certificate will be awarded upon the completion of the project work (after the expert review) and upon scoring at least 60% marks in the quiz. Zenfotec certification is well recognized in top MNCs like Cisco, Cognizant, Mu Sigma, TCS, Genpact, Hexaware, Sony, Ericsson and others.
Frequently Asked Questions
Informational blogs on Tableau......
What our happy customers have to say about us?
Really a very good institute for Tableau courses. Trainer is very experienced and certified consultant. I enrolled for Tableau Certification program.....
I joined Zenfotec to take training for SAP SD. My overall experience is good. The knowledge and guidance provided by Sandip sir and Sunny sir is very helpful to me. Thank you.
Attended SAP MM course here. Sandip Sir's knowledge on SAP MM / S4HANAN is outstanding. All doubts are clarifiedThe team will assist with SAP certification process
I enrolled for SAP SuccessFactor training and strongly recommend to my colleagues to join Zenfotec.Now I have 'Global Certification' from SAP GE.