Python Programming Certification Training
35 plus ratings     5K + learners
✅Course specially designed for beginners with no programming background
✅Learn Python from the basics, so that you don't have to scratch that amazing head of yours. 
✅Real projects that helps you get hands on experience and gets your resume  noticed
✅Interview preparation like no other. 
About Python Programming Training Course Details
Python is a high-level, interpreted programming language that has become very popular in recent years. One of the most popular programming languages in use today, it was introduced by Guido van Rossum in 1991. Python is renowned for its straightforward syntax, which makes it simple for beginners to learn while still being capable of handling intricate applications. Python has many different uses, such as web development, data analysis, machine learning, and scientific computing. Additionally, Python has a sizable and vibrant community that has helped shape the creation of numerous third-party libraries and modules.
Why should you take up Python Programming course?
Anyone new to programming or or Computer Science students looking to learn a new skill can benefit from a Python training course as Python is an easy language to learn.
Python is a popular language for data analysis and machine learning, so data scientists can benefit greatly from a Python training course.
What skills will you acquire from this Python Programing bootcamp?
Basic programming concepts such as variables, data types, control structures, functions, and more.
Basics of web development using Python, including Flask and Django web frameworks.
The bootcamp covers the basics of data analysis and visualization using Python libraries such as NumPy, Pandas, and Matplotlib.
What are prerequisites to join the Python programming Course?
Having a basic understanding of programming concepts can be helpful.
Basic math skills such as addition, subtraction, multiplication, and division.
What are the jobs available after the Python Programming course?
Software Developer

Data Analyst

Data Scientist

Web Developer

DevOps Engineer

Artificial Intelligence/Machine Learning Engineer

Scientific Researcher
Module 1: Introduction to Python Programming
Introduction to Python Programming
Comparison with other programming language
Installing Python and pip
Scope of Python in Production
Working with IDE and interpreter
Features of Python
Python Versions
Creating your first python program
Python keywords and identifiers
Python Variables
Type of Conversion
Module 2: Data Types, Operators, Strings, Conditional statements & Loops
Python Data Types
Operators
Arithmetic operators
Relational operators
Conditional operators
Logical operators
Bitwise operators Introduction to string
Basic string operation
String functions and methods
Deleting a string
String manipulation and concatenation
Conditional Statements
What are conditional statements?
Working with "if" condition
Working with "if-else" condition
Working with "if-elif" condition
Nested if condition
Loops
Introduction to Loops concept
Working with 'while' loop
Working with 'for' loop
Break statement and Continue statement
Practical examples for each topic
Module 3: Sequence of Data (Data Types)

Python Lists
Lists are mutable
Getting to Lists
List indices
Traversing a list
List operations, slices and methods
Map, filter and reduce
Deleting elements
Python Tuples
Creating Tuples
Advantages of Tuple over List
Comparing tuples
Deleting a Tuple
Slicing of Tuple
Built-in functions with Tuple
Sets
How to create a set?
Iteration Over Sets
Python Set Methods
Python Set Operations
Union of sets
Dictionaries
How to create a dictionary?
Python Dictionary Methods
Copying dictionary
Delete Keys from the dictionary
Dictionary len() Method
Python List cmp() Method
Programming examples for all type of data types
Module 4: Functions

What is a function?
How to define and call a function in Python?
Types of Functions
How Function Return Value?
Types of Arguments in Functions
Rules to define a function in Python
Nested Functions
Call By Value, Call by Reference
map(), filter(), reduce() functions
Anonymous Functions/Lambda functions
Module 5: Modules, Packages, Date & Time
Python Module

What is a Module?

Types of Modules

The import Statement

The from…import Statement

Creating User defined Modules

Python Packages

What is a Package?

Introduction to Packages?

Importing module from a package

Creating a Package

Popular Python Packages

Python Date and time

How to Use Date & DateTime Class

How to Format Time Output

Calendar in Python

The Time Module

Python Calendar Module

Practical examples
Module 6: File and Error Handling
Python File Handling

What is a data, Information File?

How to create a Text Fill and Append Data to a File and Read a File Closing a file

Read, read line, read lines, write, write lines

Renaming and Deleting Files

Directories in Python

Python Error Handling

Python Errors

Common RunTime Errors in PYTHON

Chain of importance Of Exception

Exception Handling

Try & Except

Try, Except & else

Python Custom Exceptions

Ignore Errors

Practical Examples
Module 7: Classes and Objects
Introduction to OOPs Programming

Object Oriented Programming System

OOPS Principles

Define Classes

Creating Objects

Class variables and Instance Variables Constructors

Basic concept of Object and Classes

Access Modifiers

How to define Python classes

Python Namespace–

What is Inheritance?

Types of Inheritance?

Polymorphism

Encapsulation

Abstraction
Module 8: Database Communication
What is Database?

Types of Databases?

What is DBMS, RDBMS?

Working with MariaDB

How to create a database?

How to upload data into table

Integration of database and output of other program

Creation of MariaDB users

Working with remote database storage

Altering the table using python
Module 9: Introduction to web frameworks
Django Design

Advantages of Django

Installing Django

Designing Web Pages

PYTHON Flask
Module 10: Project-1
Automation of User Management in Linux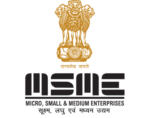 Why Zenfotec Solutions is the best Python Programming Institute In Bangalore?
PYTHON PROGRAMMING  CERTIFICATIONS
Our training and certification program at Zenfotec will provide you with a solid understanding of the key topics covered on the Python Programming. It includes real-world projects and highly valuable case studies. The certification validates your ability to produce reliable, high-quality results with increased efficiency and consistency thereby opening opportunities across the world.
What our happy customers have to say about us?
Really a very good institute for Tableau courses. Trainer is very experienced and certified consultant. I enrolled for Tableau Certification program.....
I joined Zenfotec to take training for SAP SD. My overall experience is good. The knowledge and guidance provided by Sandip sir and Sunny sir is very helpful to me. Thank you.
I enrolled for SAP SuccessFactor training and strongly recommend to my colleagues to join Zenfotec.Now I have 'Global Certification' from SAP GE.
Attended SAP MM course here. Sandip Sir's knowledge on SAP MM / S4HANAN is outstanding. All doubts are clarifiedThe team will assist with SAP certification process
Some of the companies that hire our candidates